Oil Pastel Freedom is now available!
​
Needless to say, all the emotions that my mind and body can produce are having a party.
It's taken a while to produce.
At first, I made the rookie mistake of wanting to include all the things but realized that it would overwhelm everybody, including myself.
I'm very passionate about Oil pastels. I hope this class really shows it.
I've included as much as possible for you to start using your pastels in a totally autonomous way.
​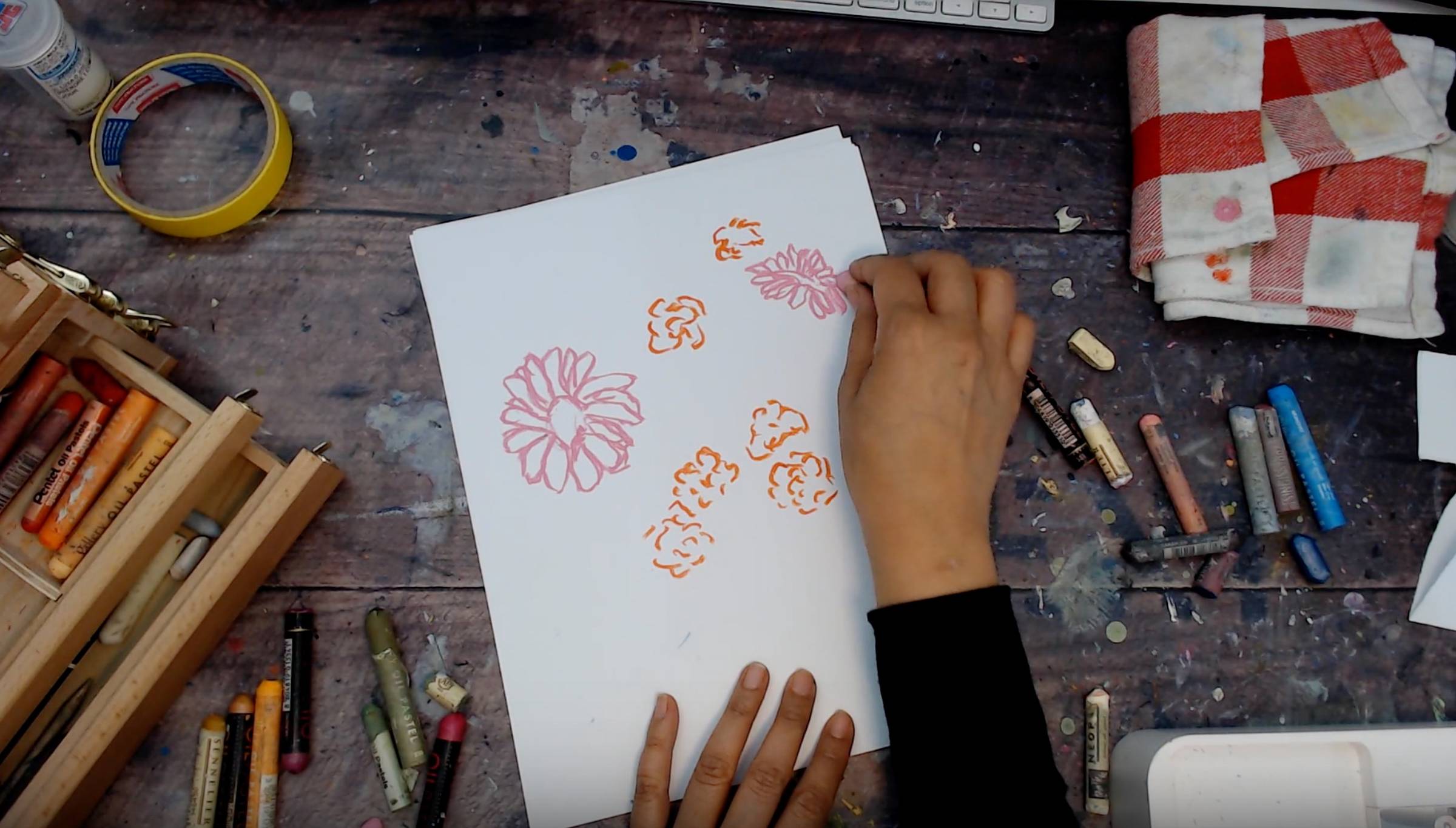 I wouldn't want you to learn "how to draw a subject"; I want you to feel it's materiality, its possibility.
You will learn:
How to draw with line, with form and from imagination.

We draw studies;

then, we draw from photos.

Finally, we make up a landscape.
This class has real-time demos and a very DIY approach.
​
Please note:
This class is for anyone who has been drawing for a little while. It is not a drawing class, although I will provide some resources to improve your drawing. This class is mainly for artists curious about oil pastels and those who want to loosen up in their drawing practice.
If you tend to fiddle too much with your drawings and your lines and want to break the stiffness, dear artist: oil pastels are for you.
If you join before September 19 you can apply the coupon
OPF-EARLYBIRD for a 15% discount.
​