Hello Reader,
It's been a while, hasn't it?
With the state of the world, it feels like years, but it's only been a couple of months.
If you have joined The Studio Chronicles lately, welcome. I'm so glad you're here. You can read some of the older newsletters in the archive.​
You probably joined after one of my IG posts wound up on the Explore page, and it made me freak out a little bit. So many people arrived at my shores while I had been happily keeping a low profile and getting to know people little by little.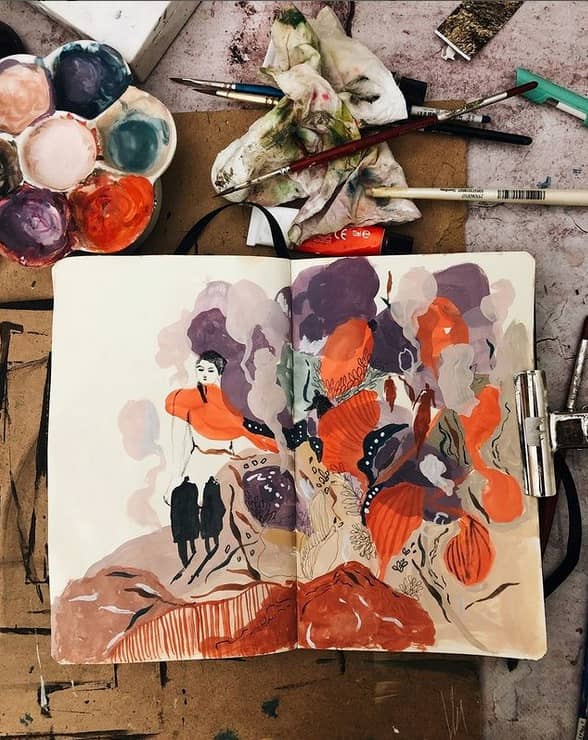 I had been deep in my imagination, drawing landscapes and stories in images since June last year. I drew nonstop and with abandonment.
The pandemic dragged on; at times, I forgot about it, at times, things got insane again.
Then my mom got sick and I couldn't travel to see her. So January and February were spent on Whatsapp nonstop. Projects fell by the wayside, as did all inspiration.
I was finally able to go to Mexico, and while I was there helping my family, the Ukraine invasion began.
Something shifted. I felt a deep need to reconnect with concrete things. I wanted to feel grounded.
My fantasy world stopped giving me solace. I wanted to look at things and be certain that they were real.
---
In Mexico I went to the fruit shop a couple of times. The abundance of nourishing foods fascinates me. You see people selling different kinds of nuts, chickpeas, fruits, and tamales on street corners. Though prices have gone up, you can buy fresh fruits and vegetables and prepare a good meal. I ate papaya every day, something I don't have here in Montreal.
I became attracted to the solidity of everyday objects seeing them and touching them. The sounds of birds, barking dogs and laughter, even in the midst of worrying about my mom's health and avoiding the sudden tragedy of war
All of a sudden, what seemed a sure path to follow in my art practice, suddenly got derailed.
Spring and summer are already accounted for as we will spend them elsewhere. Unfortunately, I can't bring too many supplies. Then, in August, things will shift again.
All this to say that I have no plan. The workshops and retreats are all on hold. I look at my Notion project database and it is full of ideas but not one pulls me in.
A month of...
I concentrate on one thing only, something I call A month of…. On Patreon. I spend one month focused on one medium to exhaust it, experiment, understand how to use it my way, and ultimately decide which one I like the most.
​Last month it was watercolour, it got interrupted because of my trip. The interesting thing is that I was a bit stuck; I wouldn't say I like to use watercolour on its own. Although I did Berta Llonch's Domestika course and I loooooved her technique.
​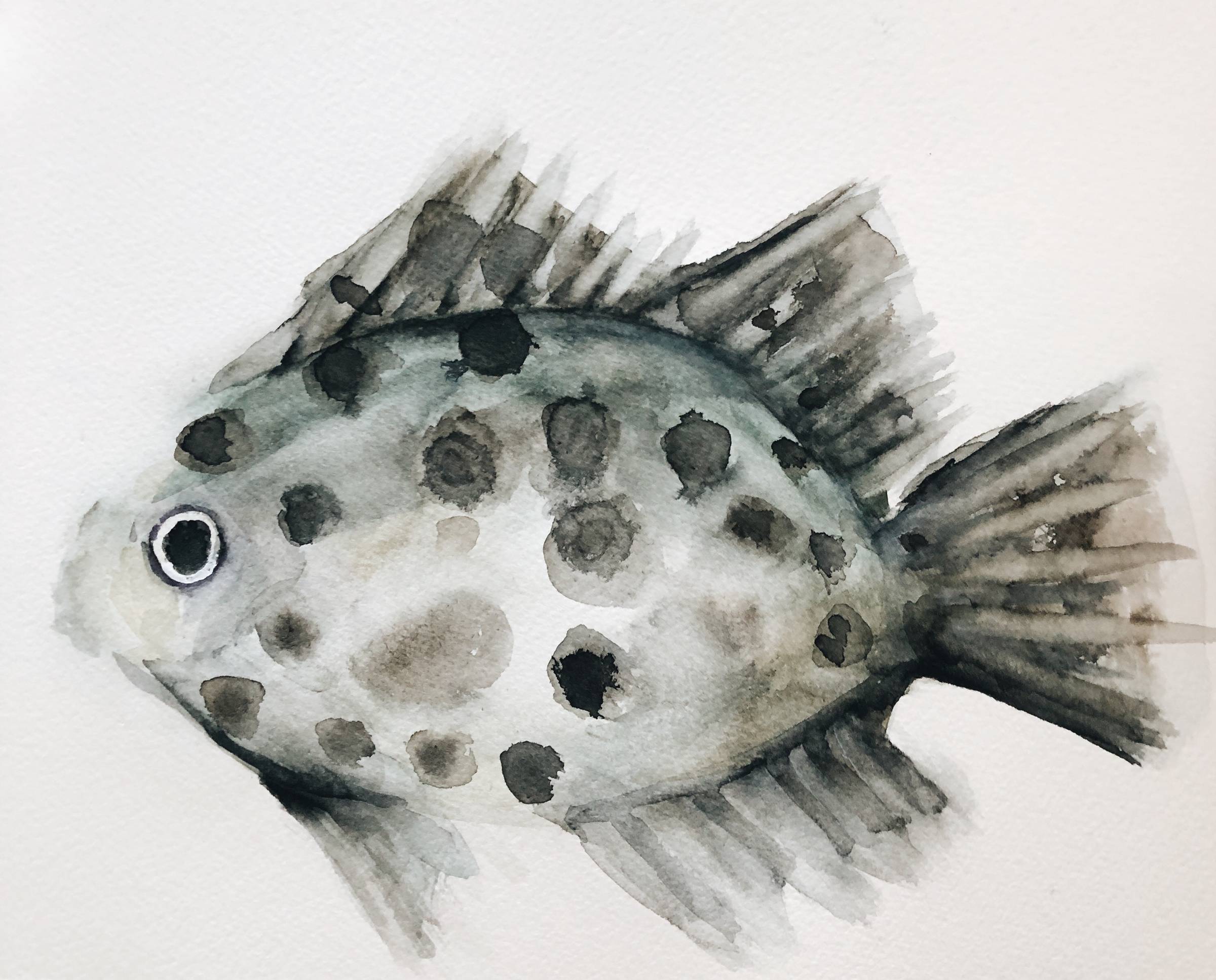 This month I'm using only Oil Pastels. I'm having a blast. I love them so much. They have the perfect balance of colour, texture, materiality that I don't get with other mediums. Oil pastels give me what I need right now: this grounding to appreciate the simple things, the objects themselves. Tangible things that I can see and touch.
​
I had a small breakthrough too. Although I've always resisted "rendering" and want to use drawing more as an exploration tool, I realized that I am on the bridge between two places.
I'd been resisting the consolation brought by "what's left behind" after a person leaves. The memories of past travels, the moments I've lived through. So I've been digging old photographs and reinterpreting them. I've also used a lot of Unsplash imagery to practice.
I filmed some of these practices and they will be available on Patreon.​
So this is where I am: chasing peace of mind
How about you?
​
Elsewhere
Share something with me: a drawing, a book, a good YouTube video or movie please!
best to you.
luisa
​
There are affiliate links to classes, supplies and a few charming finds.
These support my art practice