Hello Reader,
​
Where were we?
Oh yes: The Year of Drawing
So far, so good! So much learning. Taking the plunge into old drawing books, theory, essays, and beautiful new books.
Wrangling pencils, graphite, and charcoal.
Discovering that it's not about style but about form.
Going from long, meditative textured graphite to smudging oil pastels and conté.
​Graphite H to B of Contemporary Pencil Art & Drawings​
In the midst of it all, from my collage clippings, words find their way into the drawings, sometimes as a feeling, sometimes as a starting point.
Drawing is making me observe much more instead of keeping me preoccupied with the outcome.
I mentioned that I wanted to step out of my isolation.
So far, so good!
I've met with more people in real life, including two artist friends, and had such a lovely day!
I joined a creative "workshop" that is more like an Art Hive but lo and behold, the space is packed with art supplies that you can use freely.
In the beginning, when the workshop leader said we could make collaborative drawings, I recoiled in horror… but we managed to step away from that and still create together while chatting. I used a brand new, albeit cheap, oil pastel set. The colours were terrible, but since the goal is to go crazy, this is what I came up with: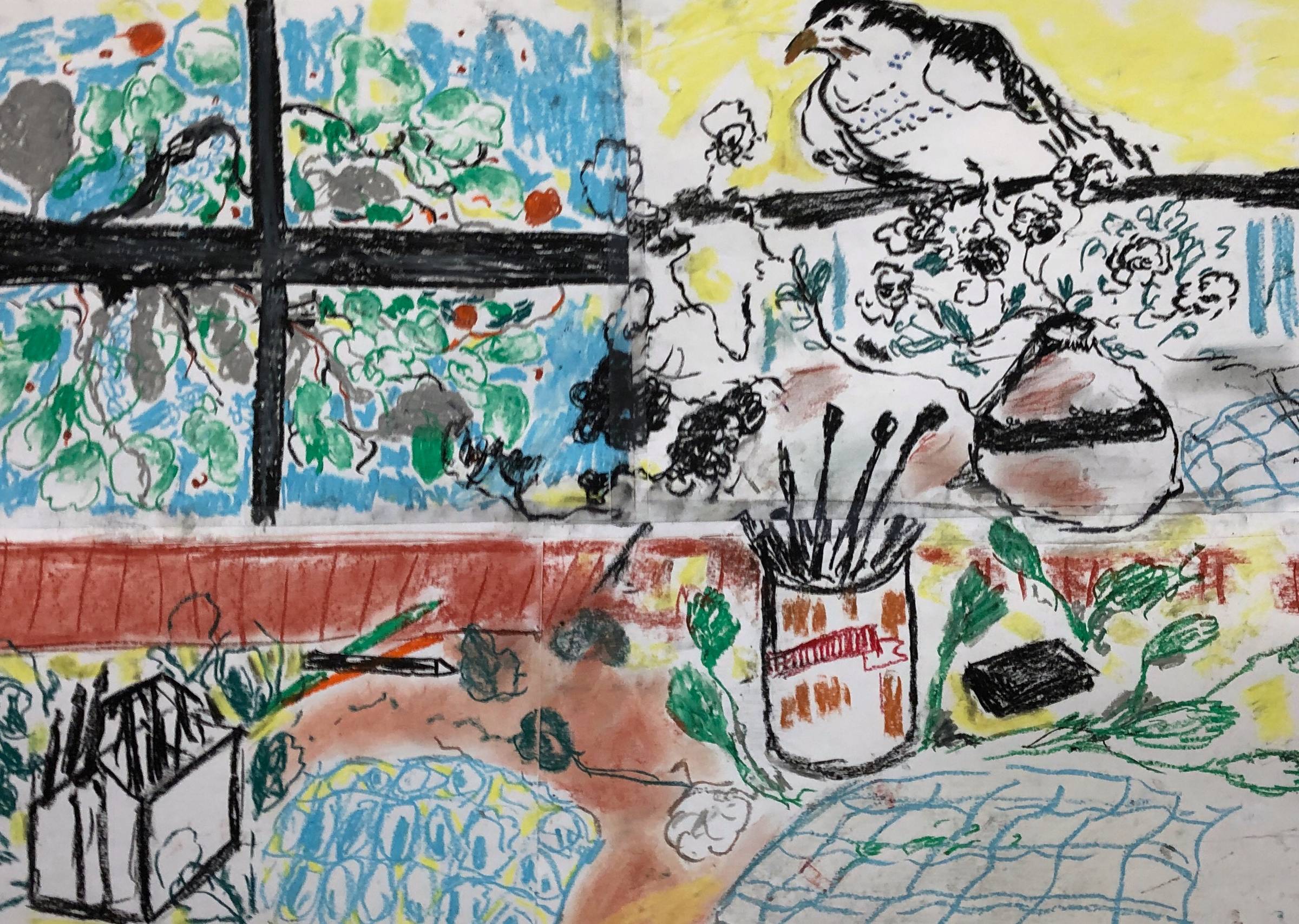 I started with the blue and green plants and added that terrible black frame. I thought I'd completely messed up, but I added a sheet of paper next to it and kept going, then another and another, drawing whatever my eyes picked up.
It's also lovely to be with people with different art goals that have nothing to do with monetizing anything.
I've also been to the skating rink to draw from life and taken myself to cafés and long walks.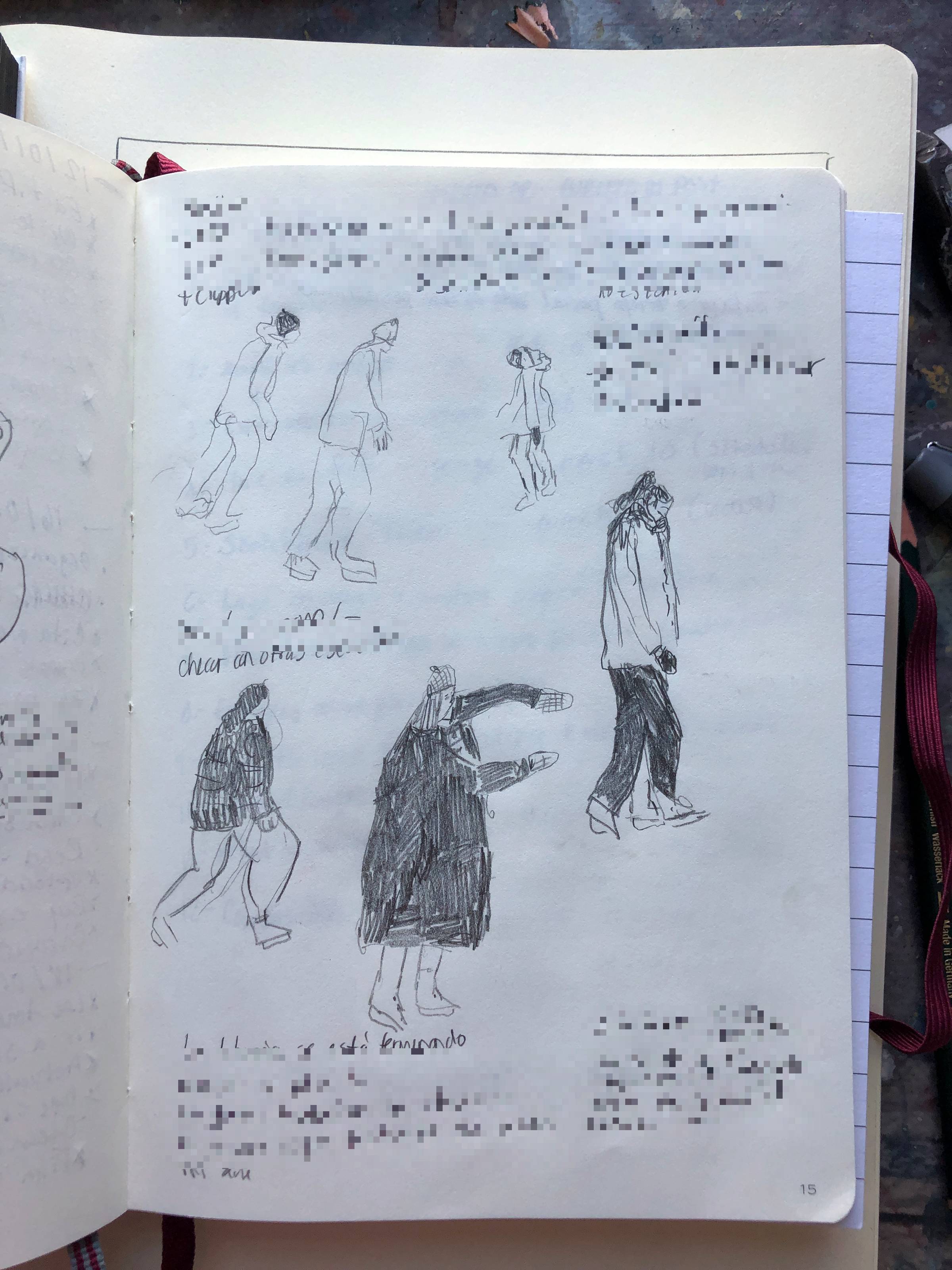 ​
We've also met friends for ramen and had friends over, so overall, operation "back into the world" is going well.
I shot a very DIY intro video for
​
There is only one tier to, so no one misses anything or feels FOMO (ugh!).
You get two monthly posts: one video and one with images with thorough explanations of the technique and process, like an additional newsletter like this one.
The latest post with my drawing stack is up now.
​
​
How was your January?
Thank you to all of you who sent me a reply last time! I love getting your emails :)
Talk soon!
Luisa
​
Head's up: Domestika is having one of those sales where all courses are $9.90
You can get an additional 10% off using my coupon.
LUISA_FLUXGUSTO-10
I'm watching Laura McKendry's latest class, Animal Illustration with Charcoal and Ink, and it's so good!
Plus, my faves are here.​