Hello Reader,
It's mid-November, and we have snow!
I thought I'd drop you a line and tell you about a few things I'm working on. But first, a museum visit.
We went to see the Diane Arbus, Basquiat and Shary Boyle's exhibitions at the Musée des Beaux-Arts de Montreal.​
Shary Boyle struck me. She's a Canadian artist, and her work is stunning. Her imagination is so magical, so interesting.
She works in various mediums; this show had sculpture, installation and paintings.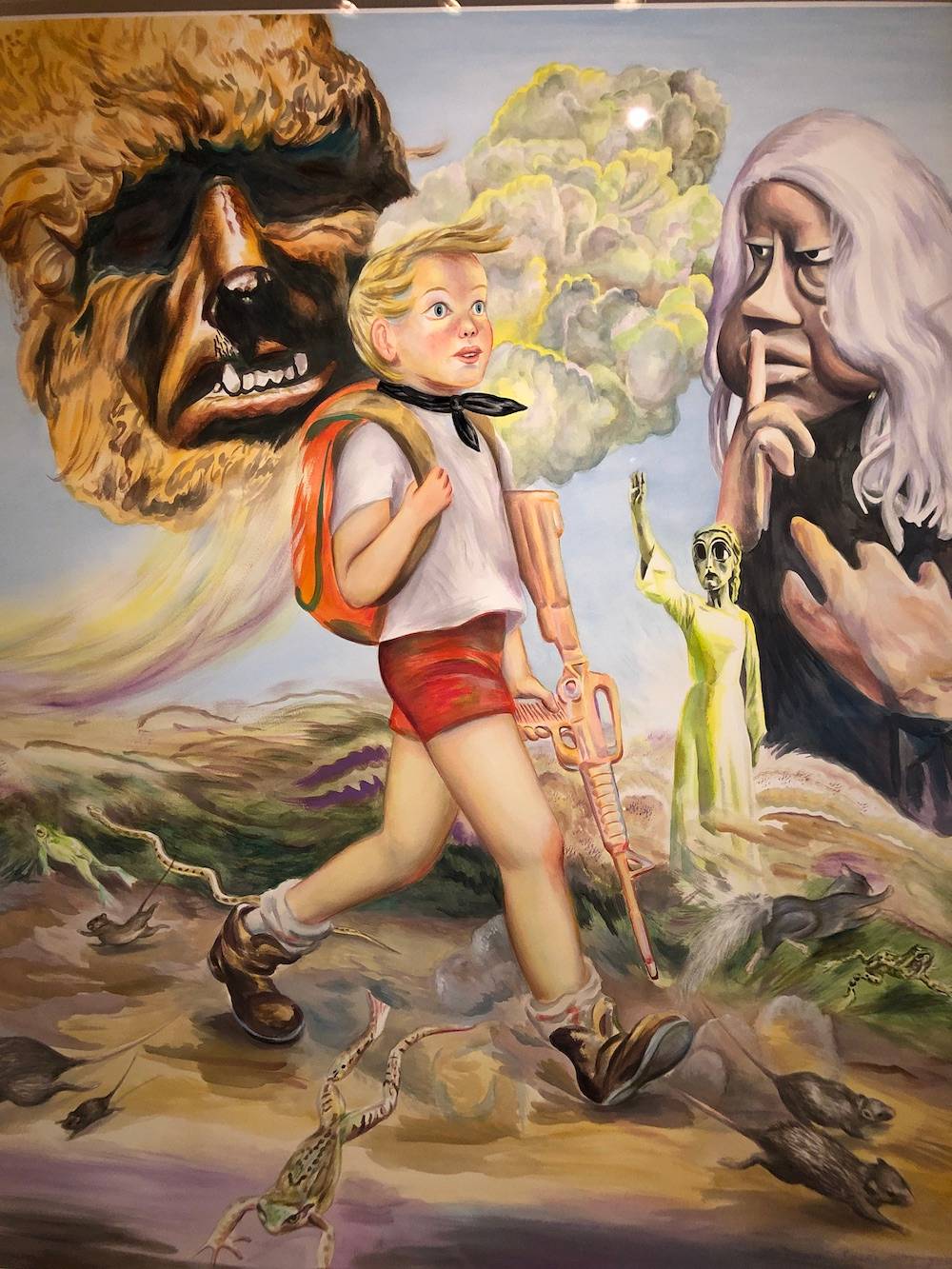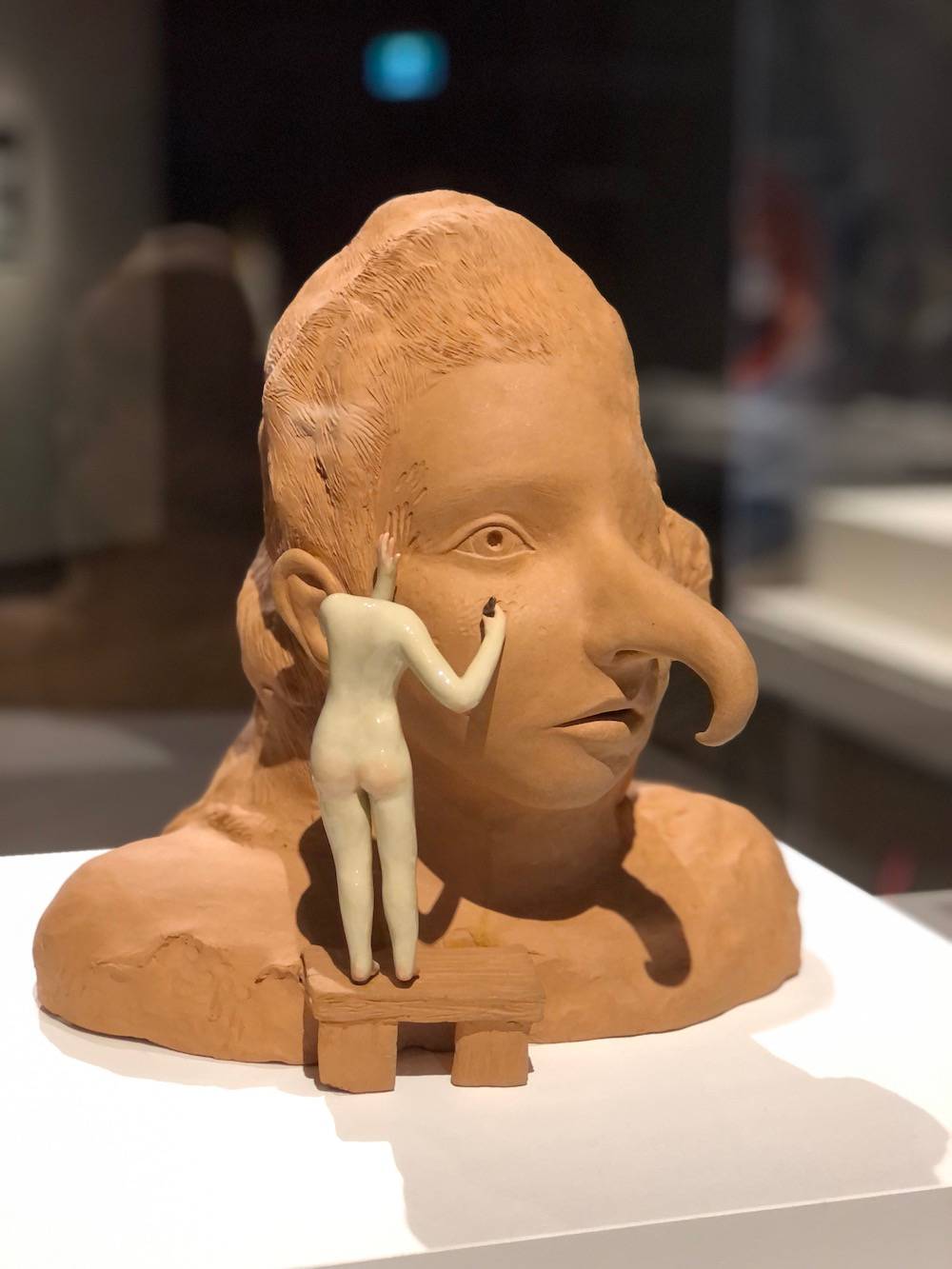 Basquiat's exhibition focused on his relationship with music. I'd never paid much attention to Basquiat except in relationship with other celebrities, but this time I was stunned by his endless creativity and freedom. I took notes, and one thing that struck me was his use of straightforward materials: composition books, xerox copies, old wood, old paper, collage etc. He had no concern if the materials being light-fast, archival, etc. Those are museum problems. Which allowed him the freedom he showed.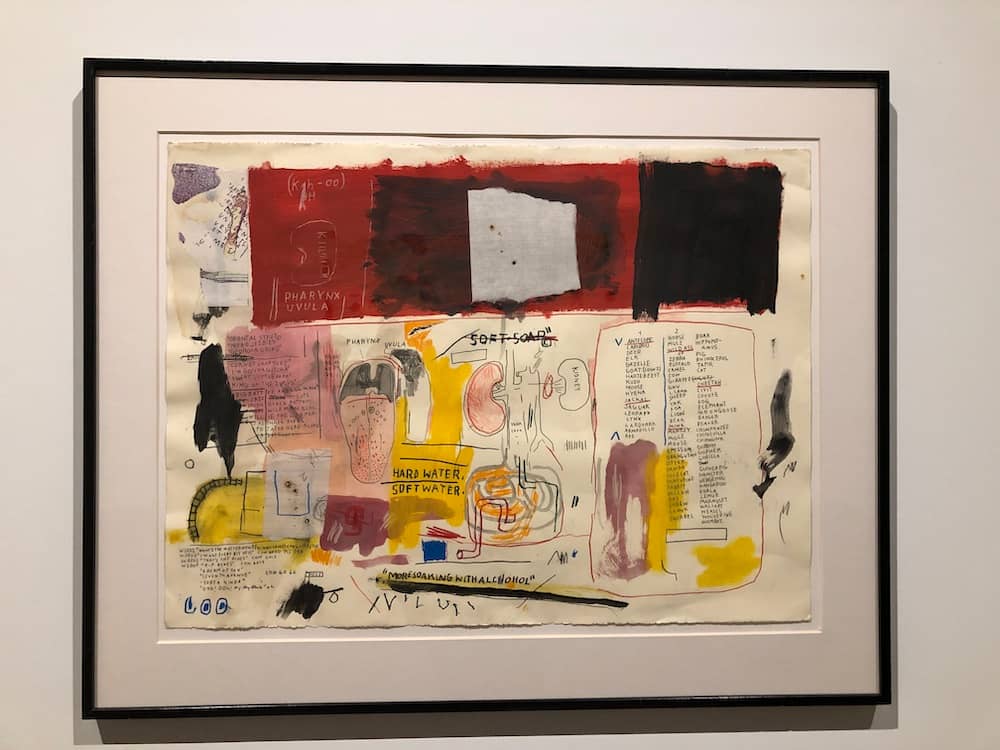 I was also impacted by how much he took from everything around him and turned it into art. It was like a storm of stimuli that ultimately resulted in a Basquiat piece: From jazz, hip-hop, and opera to his travels in Africa, to poetry and tagging the streets of NY, I was fascinated.
I came out feeling refreshed and inspired. If you are in Montreal, treat yourself to these shows!
Keep Moving
Last month I wrote about being lost in my work, thank you to those who wrote back and suggested podcasts and articles.
This month I will try to acquaint myself with the popular Neocolor II wax pastels I bought on a whim in 2020 and have hardly used. I hope to find a pleasing way to use them and film videos of my explorations for Patreon.
Remember, you can dip in and out of Patreon; I never take it personally if you decide to check it out for only a month. It's the place where I feel free to show you my messy art practice!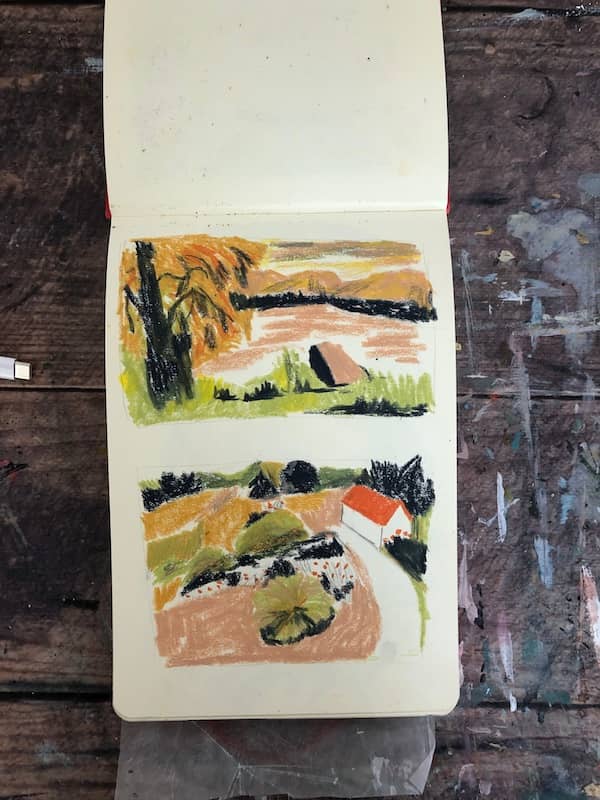 Next
Since it gets dark at 4:30PM I turned to Procreate.
I'm working on a different project: My Diary of Doom, a short graphic-style novel or artist book, whichever comes first. I'm doing a page a day. It's a way to tackle my incessant worry and anxiety over those million things that "could happen." Here is a sample
For Notion Enthusiasts
I'm building an ambitious template: The Art Tracker.
It will be an Art Dashboard complete with all the possible info that you might need to keep an inventory, including exhibitions, sales, locations, etc.
This one needs a lot of focus and testing because it's for advanced users.
Here are some screenshots of some of the info you can capture.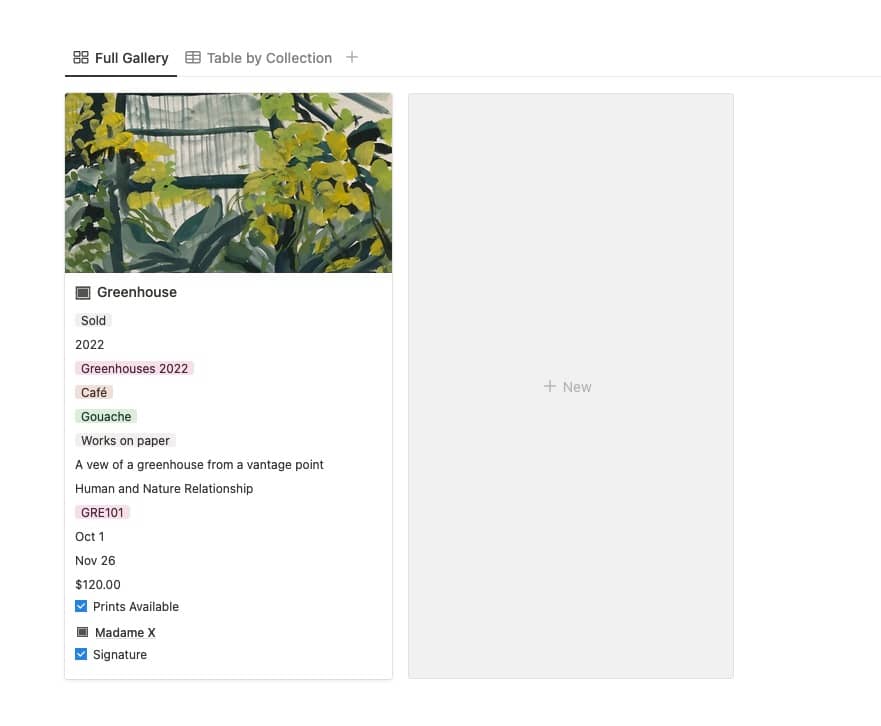 ​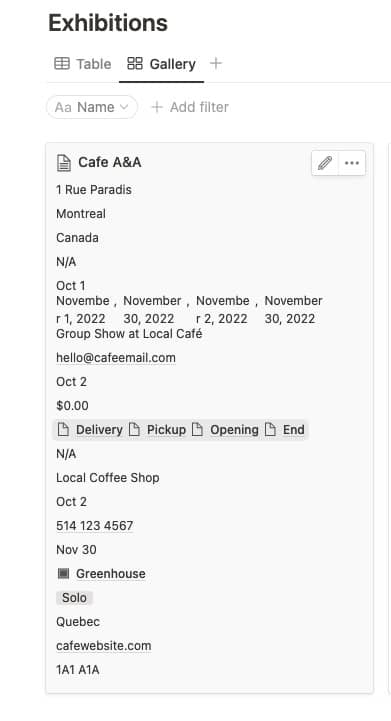 ​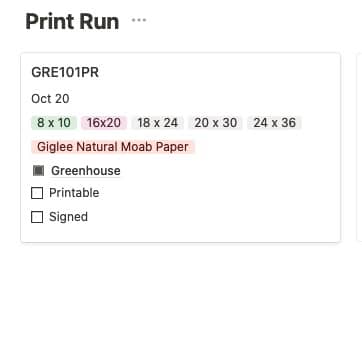 The dashboard will give you a glimpse of where your artworks are, and with all the properties, you will be able to filter, sort, and create specific dashboards or pages to share.
Plus, if you are a professional artist, you need to keep track of exhibitions, group, solo shows, etc. you will be able to.
This project satisfies my nerdy self.
However, I still have to design the dashboard itself! I might need some beta testers later on!
But in the meantime, I do have two templates.
The Art Studio Template and the Project Box Template. Those are two stand-alone templates to help with your studio, big or small.
Lastly
And for those who have been eyeing a Domestika course, here's an additional 10% discount. Black Friday is coming, and it's the only shopping I do. Although in the second half of 2022 I haven't been that tempted. But my favourites are here.​
Use discount code:
LUISA_FLUXGUSTO-WINTER22
Sometimes I feel I don't do much in a month. Without being too ambitious, sharing the current projects, helps me keep momentum and accountability. So thank you for reading!
What are you working on?
​
Hope you're doing well
Luisa